Digital Cheat Sheet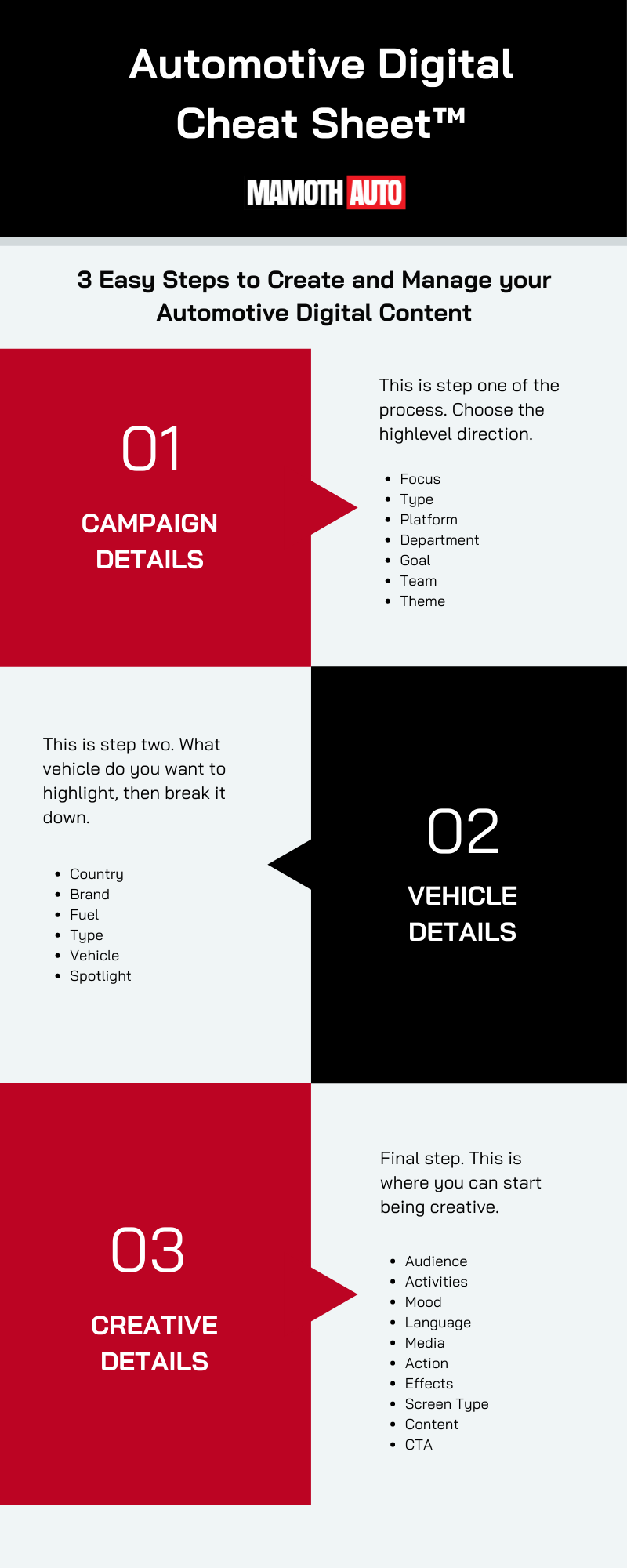 Automotive Digital Cheat Sheet
After years of working in this space, we continue to grow and manage our digital cheat sheet.
It's broken down into 3 Easy Steps to Create and Manage your Own Automotive Digital Content.
(Register to Access this Free Live Resource)
We specialize in Loyalty Marketing which consists of SMS Marketing and Email Marketing as well as Paid and Organic Digital Projects.
You can also check out Mamoth-Drive for free valuable tools and solutions to help grow your dealers marketing efforts.